In this economy, we are challenged to do more with less.
More production, less maintenance;
more programs, less manpower.
CTRL's Solution
If you could diagnose machine problems before catastrophic failure, you could minimize and even eliminate production downtime by scheduling repairs during shutdown. Planning around production saves time and money.
Reducing operations costs also means reducing energy consumption. Organizations are challenged to dedicate themselves to energy saving opportunities while staying focused on production.
CTRL combines its quality ultrasonic products and software analysis systems into programs designed specifically for your organization's needs. This turnkey approach helps integrate new technology faster for a quicker return on investment while providing measurable success, communication of results and benefits throughout, and experienced manpower when necessary.
UL101 Full Kit
(Standard or Intrinsically Safe)
Benefits of CTRL's CBM Program
1. Improved System Reliability
2. Decreased Maintenance Costs
3. Trained Skilled Labor
4. Lower Implementation Costs
5. Earlier Detection of Potential Problems
6. Energy Savings
7. Multiple Applications
8. Implementation in Stages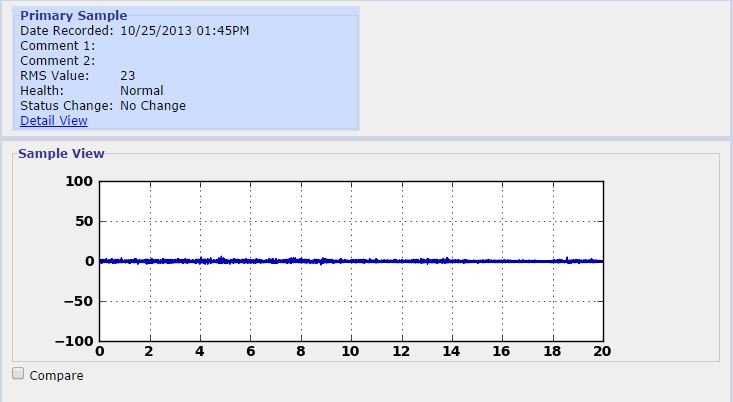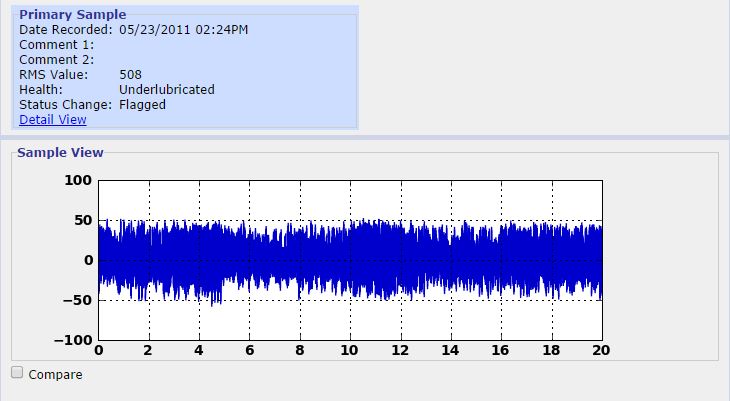 Introducing Technology Integration
Using the UL101 Ultrasound Detector together with the InCTRL mobile and cloud apps is just the first step to a successful ultrasound condition based monitoring program. CTRL Systems can work with your organization through a single site or multiple sites to develop a turn-key technology integration plan.
Introduction
Cost of Failure - Product loss and downtime is a glaring cost. But there are also many hidden costs to equipment failure including:
Additional Capital - product inventory, emergency service, insurance spares, replacement equipment
Equipment - emergency rental, process cool-down, inefficiencies, handover, re-engineering, damaged items
Materials - direct, disposal, premium price, inventory, quality testing, shipping, reprocessed wasted, adapted design, replace/refabrication
Labor - direct / indirect, overhead, overtime, sub-contract, consequential, call outs
Services - emergency hire, sub contractors, consultants, utility repairs, temporary accommodation
Administration - reporting documents, purchase orders, meetings, investigations/audits
As a result, management is tasked to execute various and essential strategies for continuous production, quality control, and improvement in manufacturing.
Program Overview
Step 1 (assessment) - On-site meeting with management/personnel
Step 2 (initial prod/train) - Product delivery and training according to the defined work flow and standard operating procedures, critical equipment, etc. as defined in step 1
Step 3 (integration) - CTRL accepts that each client may have its standing PdM process. CTRL will work with facility reliability, management to integrate the Ultrasound CBM with current reliability pathways relative to defined process and desired results; make adjustments as necessary 2015
Step 4 (sustain) - CTRL will assess and provide additional levels of training/support to techs, supervisors and other levels of management on the reporting process, the decision making points, the analysis of the reports and leading the behavioral changes of those they supervise.
Step 5 (evaluation) - All PdM programs should be evaluated relative to the Measurables and Deliverables outlined in the agreed upon Project Management, as well as, serve as the basis for planning the refinements and expansion of the Ultrasound CBM process.
InCTRL is the first step in predictive maintenance that results in reduced production downtime
Instantly see, hear, monitor & diagnose
Bearings, Gears, Pumps, Valves, & Cylinders
Comparison Analysis
Compare ultrasound readings of similar equipment.
Baseline Analysis
Set a baseline and trend the ultrasound readings over time, looking for changes
Threshold
Set the RMS threshold level; get an email alert when RMS rises too high
Bearing Health Assessment
InCTRL indicates if bearing is "normal", "under lubricated", "suspect", or "questionable"
FFT for Electrical Inspection
Harmonics, RMS, & EPS help indicate mechanical looseness, corona, or arcing
1004 Littlestown Pike, Suite H
Westminster, MD 21157
USA
+1 (877) 287-5797 Toll Free (US & Canada)
+1 (410) 876-5676 Phone
+1 (410) 848-8073 Fax
info@ctrlsys.com Email
Business Hours: 9:00am - 5:00pm EST